We leverage the latest advances in microelectronics, and digital signal processing to bring you new generation sonar products.
We want to make sonar technology more accessible, and we know that not everyone has the budget of the US Navy and the Big Oil companies. That's why we do it.

We Love Ocean Exploration
We are passionate about making ocean exploration more accessible to anyone who shares that passion with us.
Simeon Pieterkosky CVO/Founder - Aquaai
Aquaai expectations in reliability, customer service, ease of installation, and cost-effectiveness attracted us to Cerulean Sonar, making it a perfect match for Aquaai and our new MAZU AUV line. Adding the Cerulean ROV Locator and their DVL-75 with GPS to our production line has been a great fit, and we look forward to working with the Cerulean team in all our future endeavors.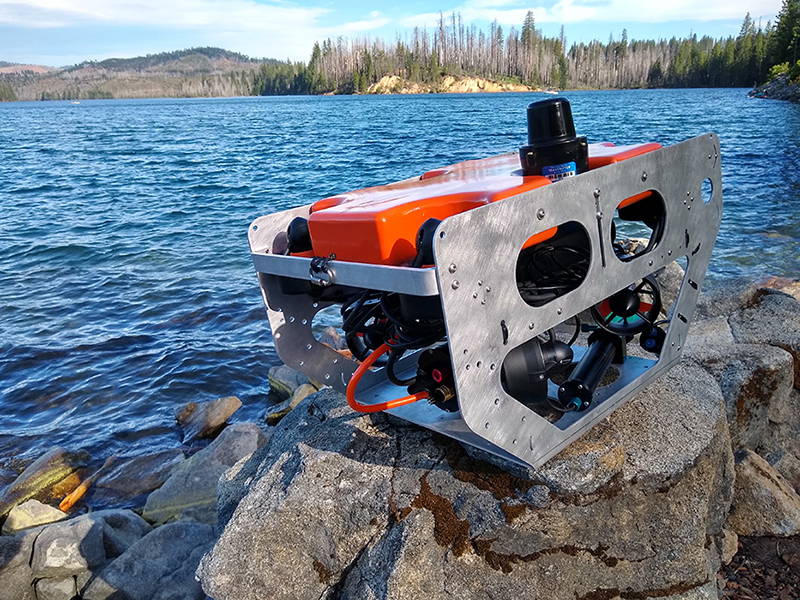 Peter Schubert Dir. Engineering - Poseidon Robotics
We use Cerulean DVL-75 and ROV Locator with our Remotely Operated Vehicles product line (Maui and Lanai). I value its simple installation, great performance, and QgroundControl integration where map position is updated without any input or configuration after being connected -- a great value to ROV users.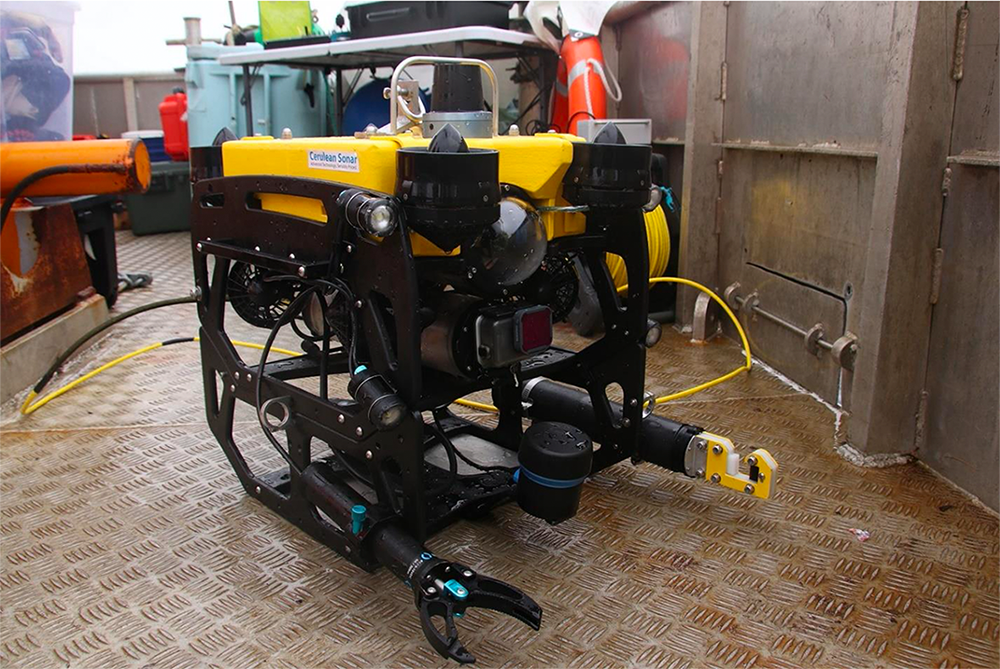 Ken deBoer CTO - Titan Maritime
The DVL-75 is my go-to positioning system. It requires little-to-no calibration and is amply accurate to find targets of known GPS coordinates. It is fantastic to place a waypoint on the screen and piloting straight to it while seeing the ROV location/track on the screen when navigating!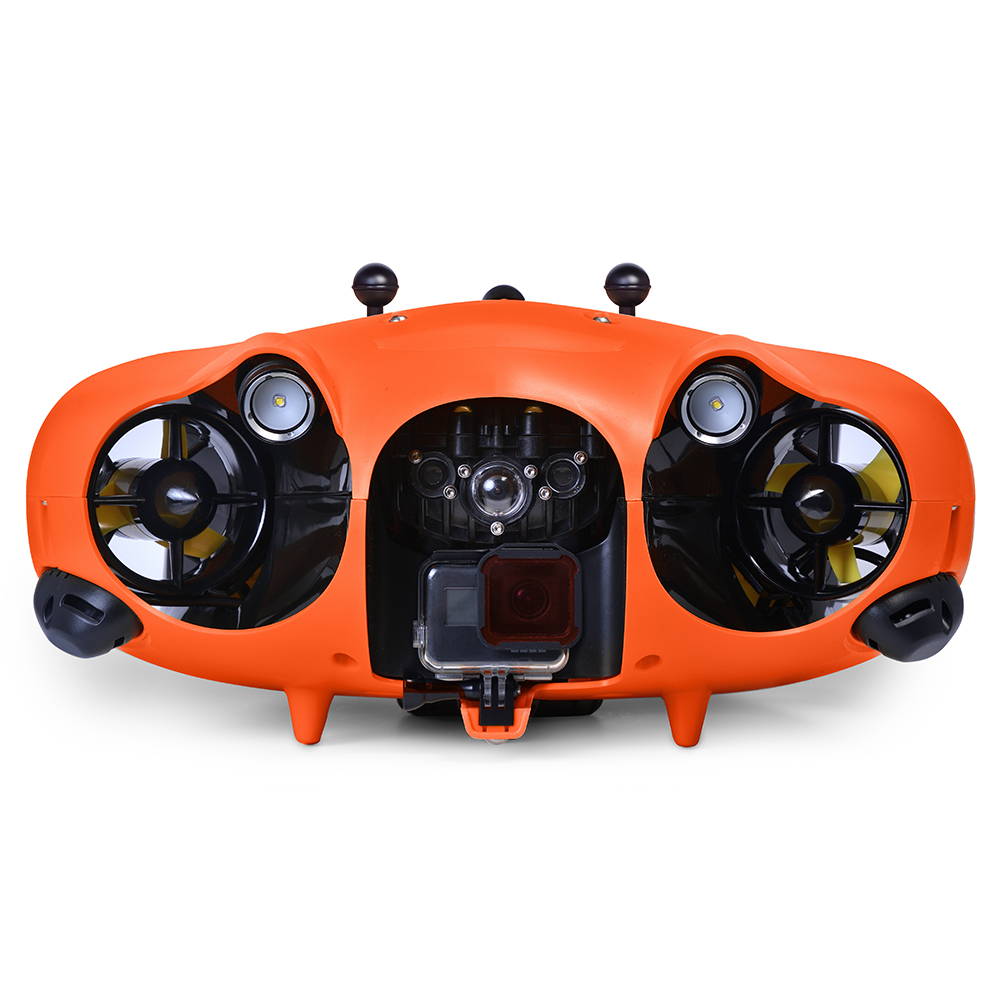 Pierre Budan, Chief Technical Officer - Notilo Plus
The DVL-75 and ROV Locator enable our ROV Seasam to perform complex autonomous operations in a cost-efficient manner. Our team is looking forward to scaling Cerulean's solution up to sustain a blue economy.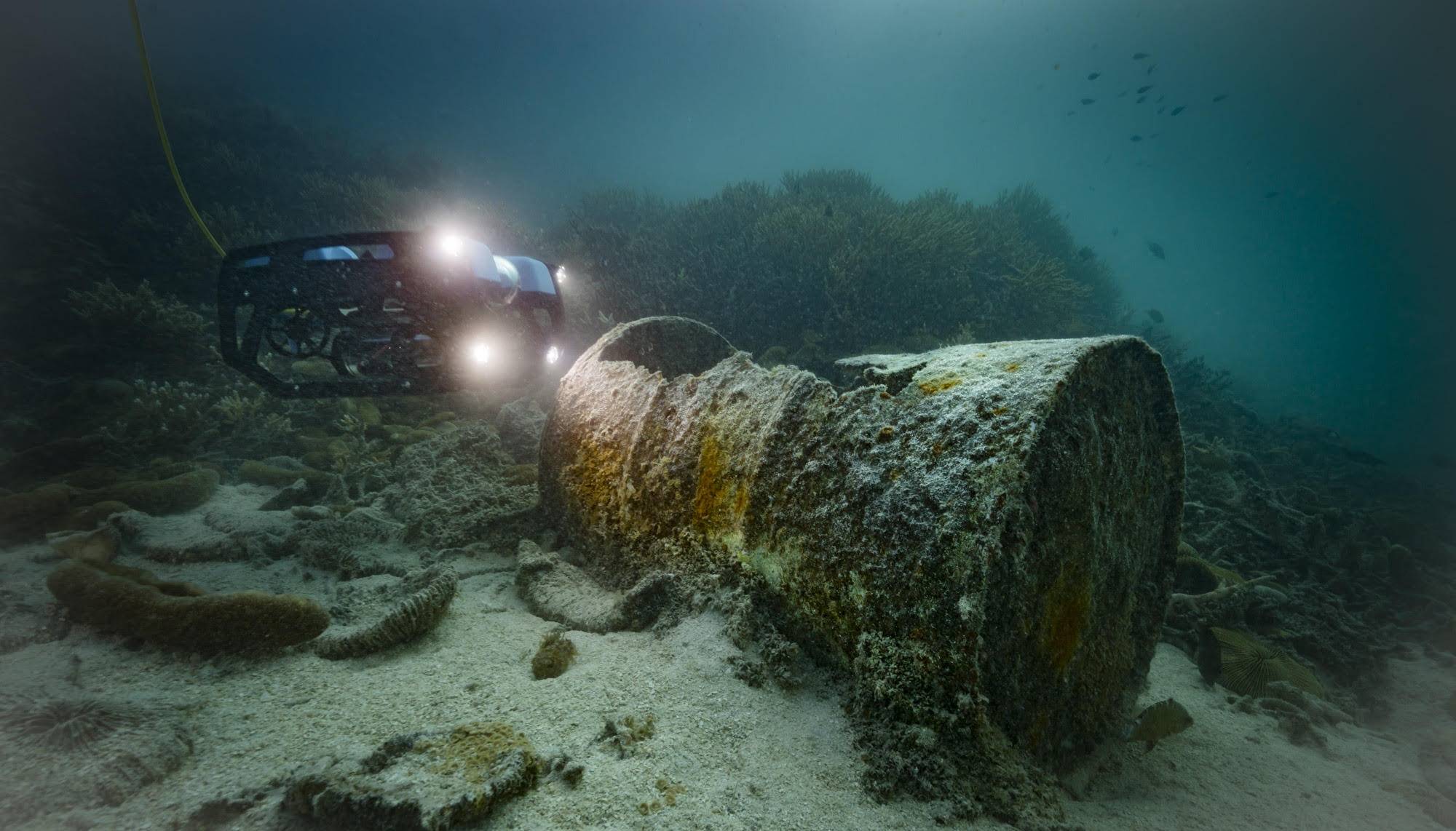 Lee Cheong Jae CEO - SEADRONICS
I'm convinced the DVL-75 and ROV Locator combination is the best combo for a small ROV. Our clients who have used the equipment in the past are delighted with the results. Here in Seadronics, we are happy with the reasonable cost, superior performance, and continuous improvement of equipment by Cerulean Sonar.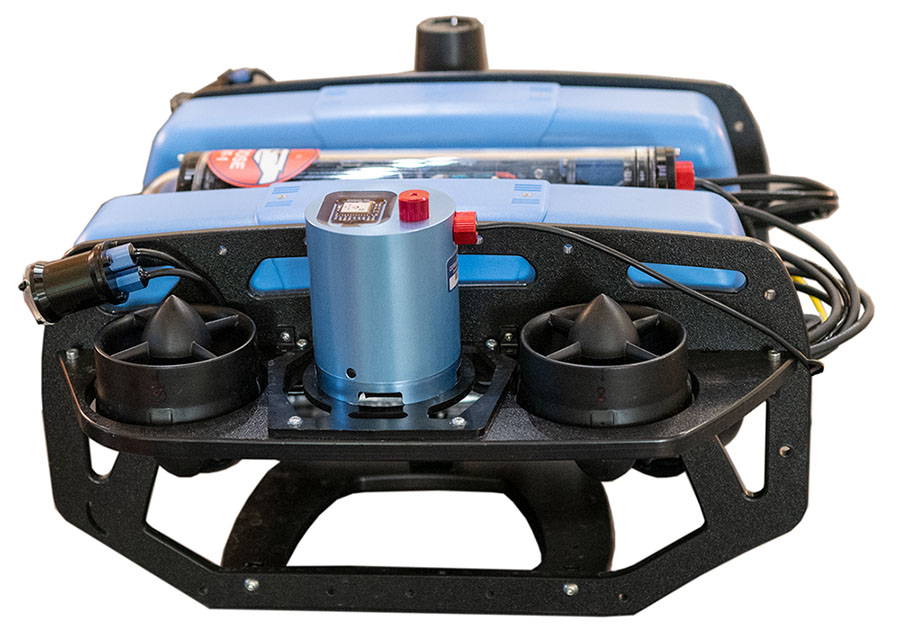 Jeff Conger Founder - BlueLink
It is great to see companies like Cerulean Sonar pushing the limits to make sonar technology solutions available at reasonable prices. Cerulean is opening the doors to countless underwater projects, research, and exploration that otherwise would probably not happen.
Using the interrogate/response model of a traditional USBL system, it dispenses with both distance sync at the start of the mission and period crystal calibration procedures. No timebase drift means the system can remain submerged indefinitely without losing slant range accuracy.
Forward-looking multibeam sonar images with an entire 90-degree sector on every ping. This video-like capability is ideal for all-condition navigation, target location, tracking, and general situational awareness.
Complete underwater positioning system.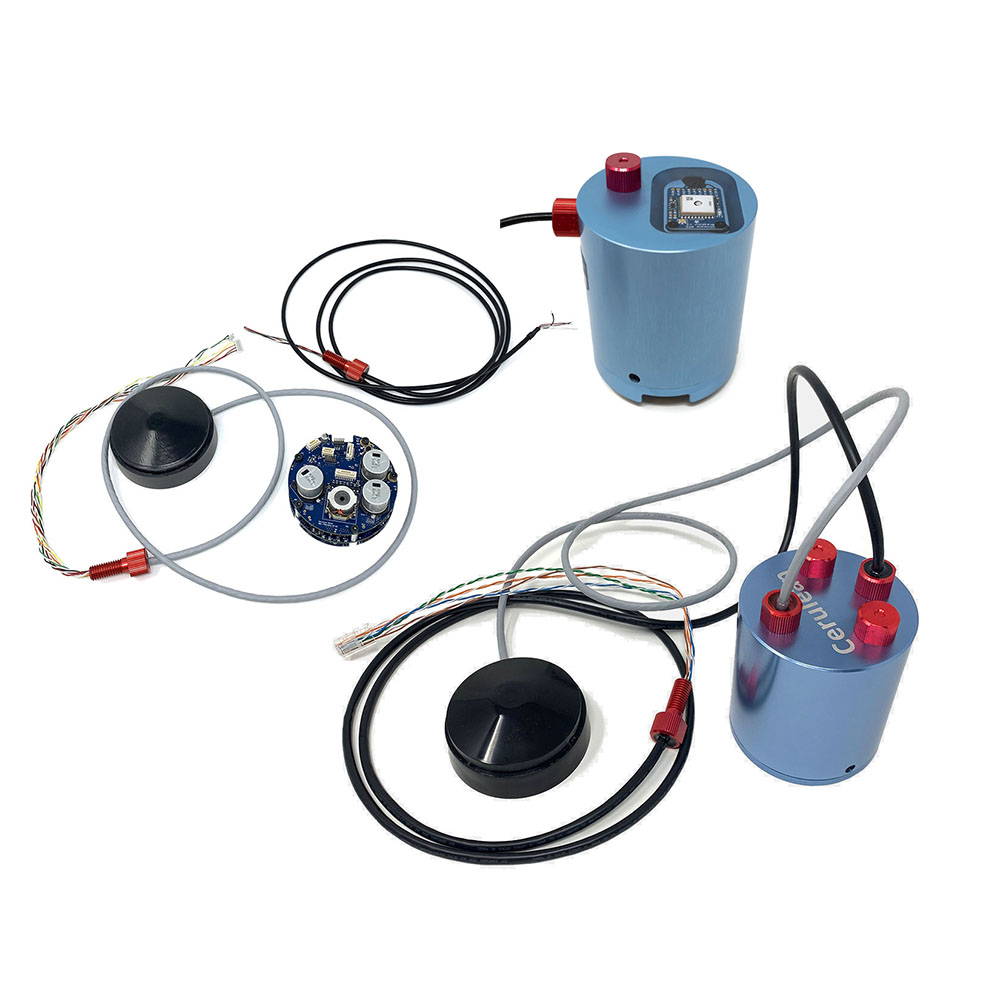 Doppler Velocity Log (DVL-75)
Low cost Doppler Velocity Log for medium accuracy measurement of the velocity of an ROV.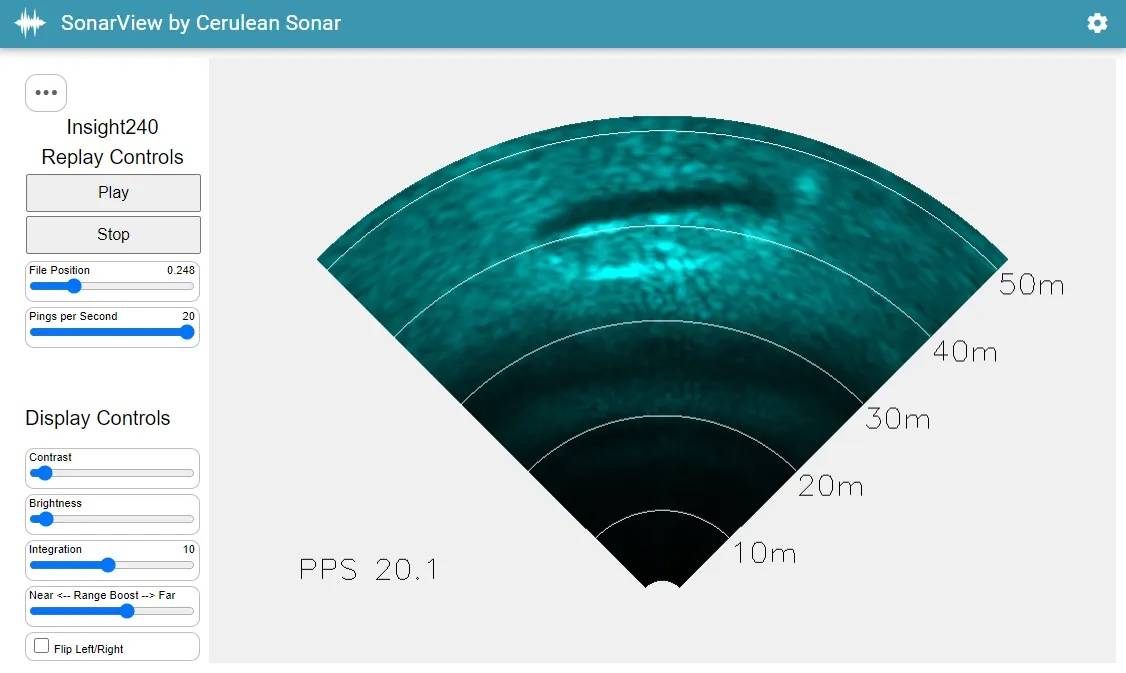 SonarView Viewing Application
SonarView™ is a sonar viewing application developed by Cerulean Sonar, supporting various sonar devices (with more on the way.) Currently supported devices: Insight-240 multibeam sonar, S500 Sounder, and Blue Robotics Ping360 single beam sonars.
---
We are happy to be working together with ROV manufacturers to integrate Cerulean sonar technology and provide the best performance and cost-effective solutions on the market.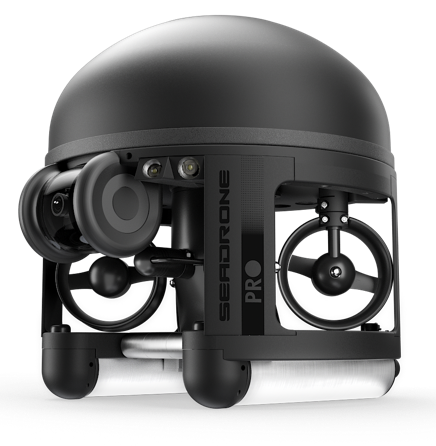 SeaDrone provides drone-based end-to-end ship hull inspection solutions that enable operators to go beyond diver operations and perform class-certified underwater inspections in place of Dry Docking.
The SeaDrone system is designed for extreme expeditionary environments, and all sensors are tightly integrated into a purpose-built and consolidated mobile app designed to optimize the operator's workflow.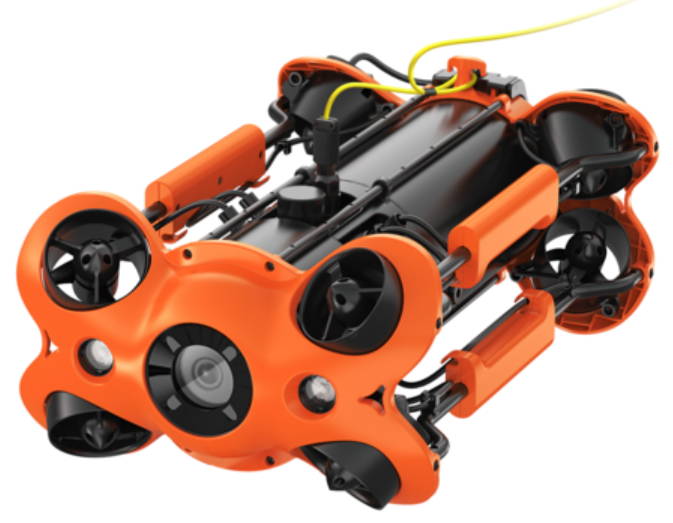 Creators of the Chasing M2 Pro, an underwater ROV/Drone designed for professional users and industrial applications. It allows for omni-movement in all directions and has a powerful mount extension system, including an optional robot arm, to meet the needs of multi-professional scenarios.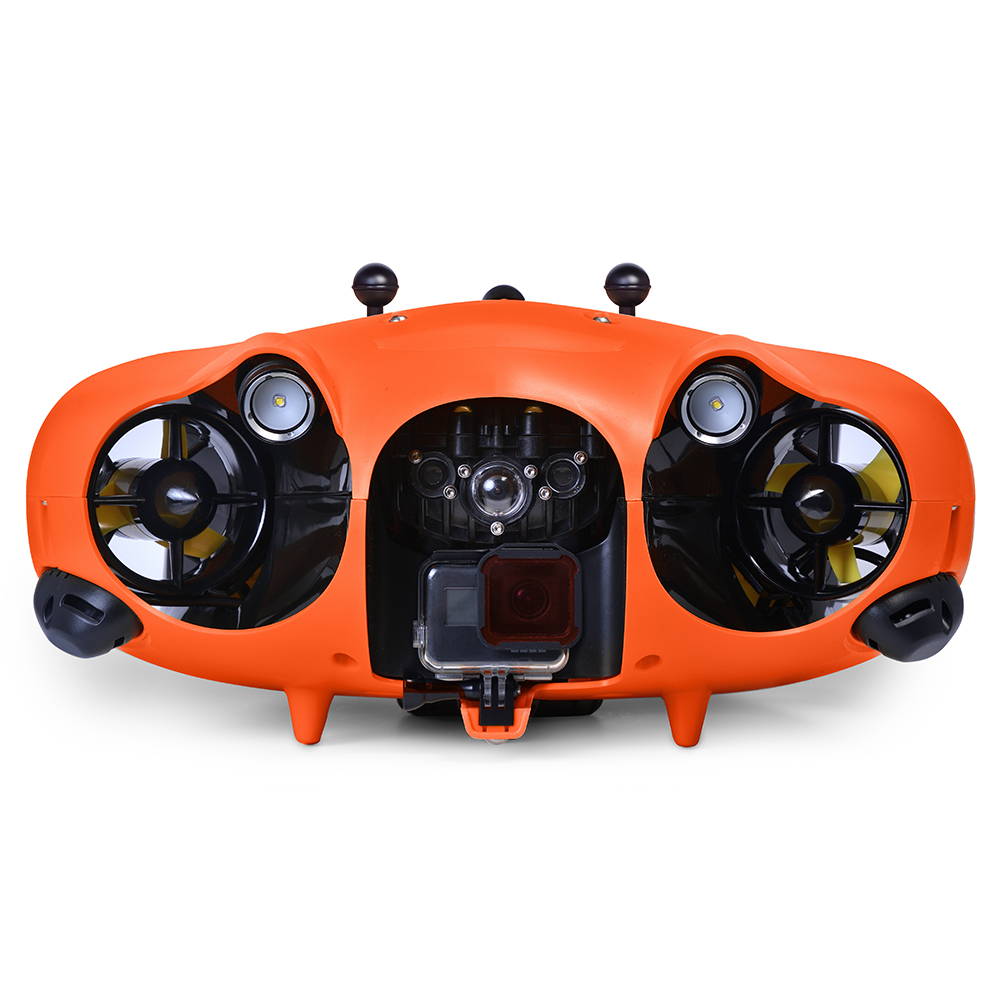 Notilo Plus uses the latest artificial intelligence, self-learning, and autonomous data collection and analysis to capture and utilize high added value images and data. This comprehensive ecosystem has proven its added value amongst industry and institutional actors in projects ranging from routine structural inspections, scientific research, offshore and underwater works to defense, research, and rescue.
Creators of a fish-inspired AUV designed to unobtrusively gather visual and environmental data and deliver in real-time.
Aquaai's AI & bio-inspired robotic fish can operate in many underwater environments, including; ports, pre-post flooding events, eco-friendly aquaculture monitoring, polluted freshwater river basins to open oceans, coral reefs, dams.