Cerulean Sonar is focused on developing low-cost sonar devices, primarily for marine robotic applications in the research, academic competition, aquaculture and hobbyist markets. We have many strong connections to partner companies in the land and marine robotics industry, and we have several sonar products that are developed and now need ancillary software. Platforms we use include ARM/embedded, to Raspberry PI, to Windows/Linux/Mac laptop applications.

We are looking for a software engineer to help us take our products over the finish line. The ideal candidate will be self-motivated, and will be able to work independently, developing sketchy requirements into robust and comprehensive applications.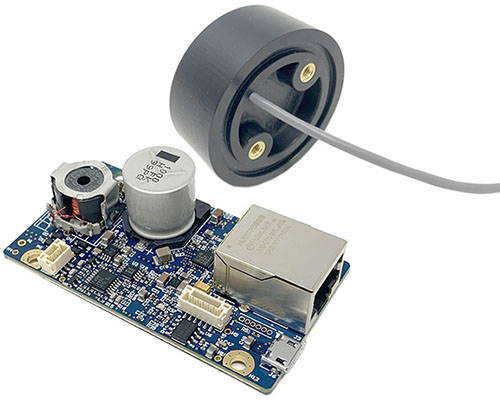 Required and desired specific skills include:

• Proven background in C++ application development.
• Experience developing cross-platform applications is a plus. We use QT for certain cross platform applications, as do some key open source packages relevant to our customer's use cases. Both utilize C++ and QML.
• Understanding of software repositories and source control systems. We use Mercurial.
• Hands on work with basic mechanical and electrical components comes with the territory. Use cases typically include serial, USB, SPI, I2C, Ethernet connections between embedded systems and hosts including RPi and laptops.
A degreed engineer is preferred. However, it is more important that you be able to demonstrate successful experience developing software as noted above. Five or more years of applicable experience is required. For purposes of this job, it is better to have experience in a small company where you are doing more aspects of the job than in a large company where you are supported by a broad management and quality team.

Cerulean has very low management overhead and we expect our associates to be self-starting, self-motivating and self-directed. As a startup we do not have a mature benefits system but we do offer a competitive salary, health insurance, and paid time off.

Cerulean has a beautifully situated (if often chaotic) workplace on the shores of Lake Minnetonka. The company is well-funded by a successful serial entrepreneur who is also a member of the engineering team.

Or email to: info@ceruleansonar.com